November 6, 2002 : Mooer released a firmware update for the GE 300 multi-effects. The version 4.0.1 is available for download here : https://www.mooeraudio.com/companyfile/GE300-Downloads-145.html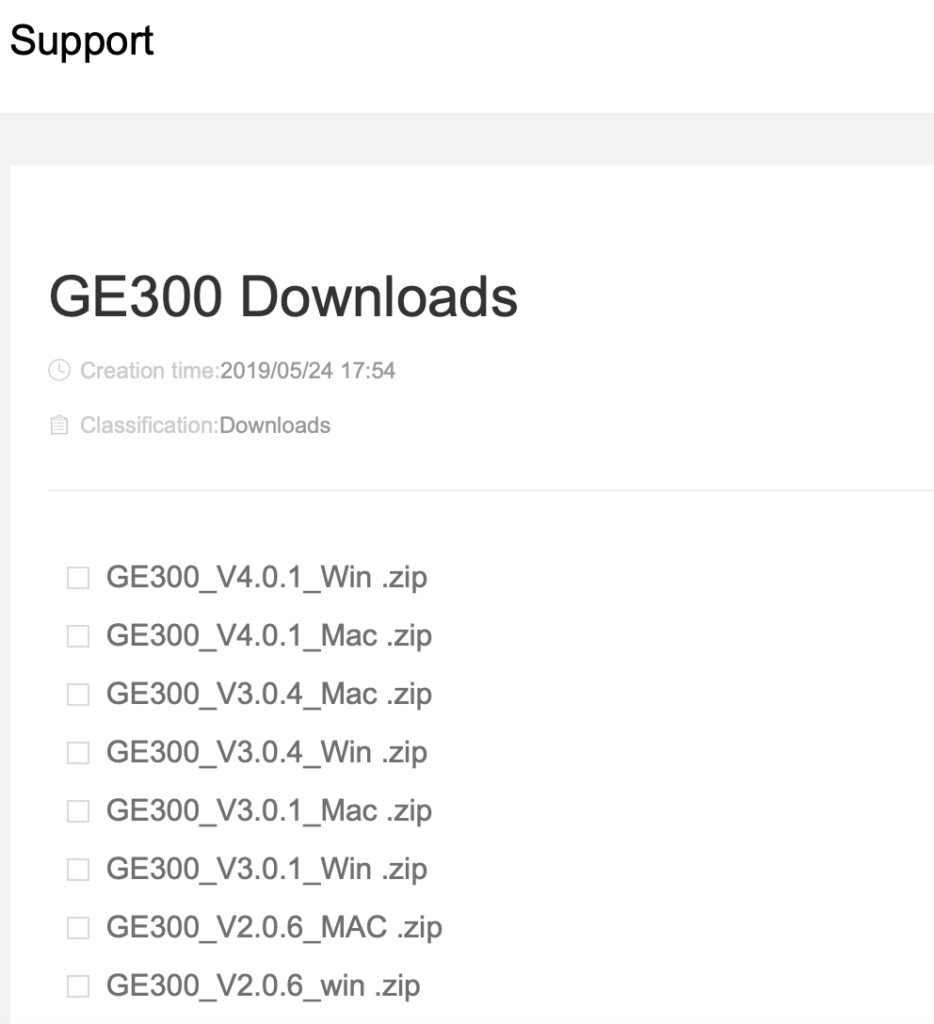 This release contains the following features or updates :
New overdrive/distortion models for DS/OD module.

ROD881(Based on Maxon ROD881 Overdrive/Distortion Pedal)
RED AT(Based on JHS The AT Overdrive Pedal)
ODR1(Based on Nobels ODR-1 Overdrive Pedal)
BE OD(Based on Friedman BE-OD Overdrive/Distortion Pedal)
New Noise Reducer model for FXA module.
New Auto Pan and Stereo Enhancer effects for FXB module.
The range of Mono Pitch in FXA has been expanded from ±12 chromatic scales to ±24 chromatic scales.
All the Delay effect has been upgraded to stereo delay effects.
Additional 30 loading slots for MNRS files (up to 80 slots in total after this update).
Additional 30 loading slots for IR files (up to 50 slots in total after this update).
Fix some of the bugs in the GE300 device and the editor software.
It is recommended to perform a full backup of your unit before applying the upgrade.