IR – Overdriven-112 – Celestion® G12H30™ – Home Studio Edition – Free Guitar Cab Impulse Responses download
Created : July 30, 2020
Updated : August 11, 2020
Terms and conditions
Before proceeding with download, please consult the terms of use, and more specifically the "impulse response" section : https://overdriven.fr/overdriven/index.php/fr/about/.
These impulse response files (IRs) are free and as mentioned in the Terms of Use, no warranty of any kind is provided with these files (issues, sound problems, inability to use them, sound quality, damages of any kind…).
CAB and mics
The cab used is a custom made 1*12, front-loaded with a Celestion® G12H30™ Anniversary (16 ohms). It has approximately the same size as the German112 used in other overdriven.fr collections. This cab is made of light wood and does not have a port : it produces a quite powerful sound but with less extension around 120 Hz, and this provides a more even, less scooped sound. The bass section is strong though, as I decided to lower the HPF used for recording, to preserve more of the 100-200 Hz area. You will need to set an HPF when playing to clarify the low-end if you want to achieve clear-cut palm mutes.
IR informations :
The preamp used is the "TubePreamp2" (JJ Selected Gold).
Custom 112 CAB loaded with a Celestion® G12H30 Anniversary, 16 ohms
9 dynamic mics, 1 ribbon mic, 90 IR files in WAV 44 kHz format
"-2" in the file names in this collection are additional takes of the same position : it means that the original was recorded with saturation (mainly in the bass area of the speaker) and the tube preamp was acting as a limiter. Interesting to hear the big differences in tone results between the takes 🙂
10 microphones :

DYN-57
DYN-R20
DYN-7B
DYN-CN-7
DYN-906
DYN-421
DYN-US-6
DYN-58
RBN-CN-2
DYN-GB-1

Recorded in home studio conditions
Recorded with a KT88 power amp section only
For microphone information, positions and file names explanations, please check : https://overdriven.fr/overdriven/index.php/irdownloads/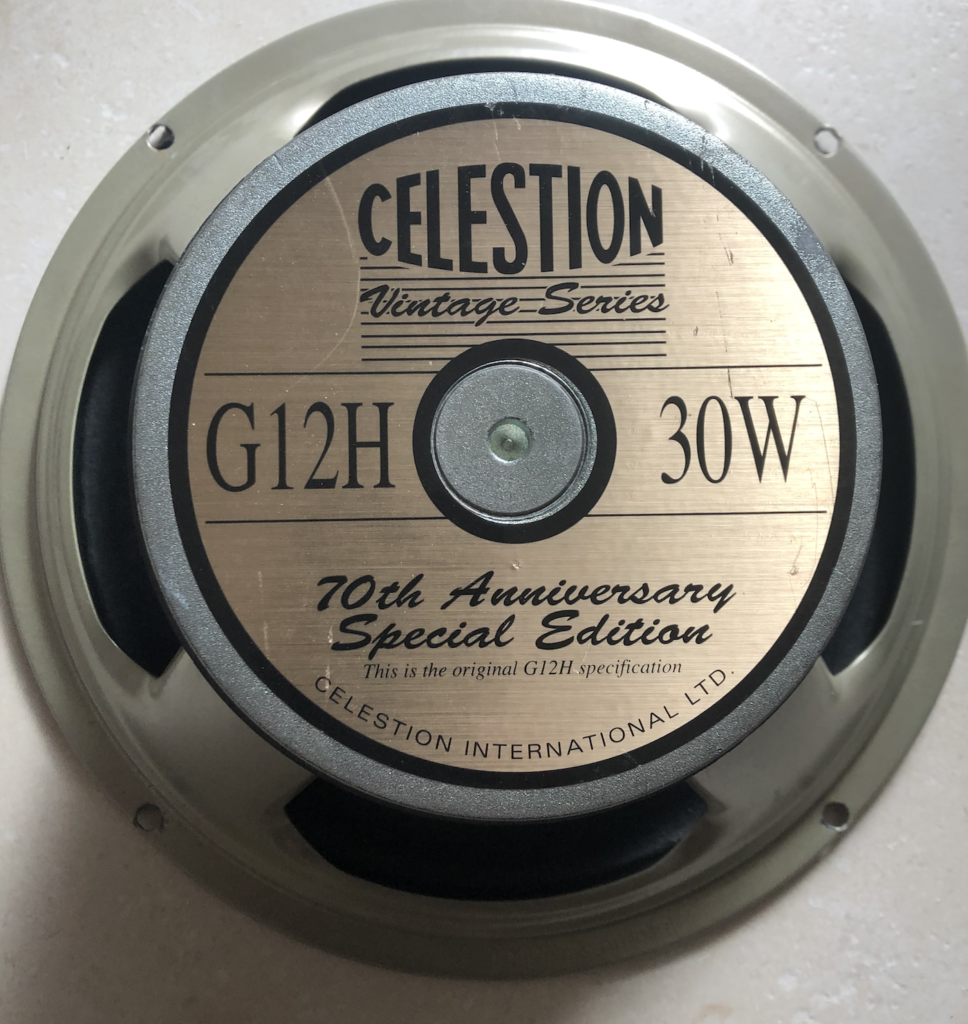 Samples
A few samples using a Randall Thrasher (almost "all at noon"), and an OD9. Pickup is SD JB, C tuning.
Remarks
Overdriven.fr is not affiliated with the brands mentioned on this page. These products and brand names are listed here to describe the hardware used for impulse capture. All brands belong to their respective owners.
Download link
You can download the IR files from this page : https://overdriven.fr/overdriven/index.php/download/overdriven112-celestion-g12h30-tubepreamp2-zip/
Change log
July 30 2020 : 1.0 , initial publication
July 31 2020 : 1.1 update

Added 1 ribbon mic
Changed files suffix from WAV to wav (OSX WOS does not load '.WAV')

August 2, 2020 : 1.2 update, using new file names convention for microphones
IR Files
This collection contains the following mics and IR files :
DYN-57

OD-O112-H30-DYN-57-P12-30-BRIGHT.wav
OD-O112-H30-DYN-57-P10-30-2.wav
OD-O112-H30-DYN-57-P10-30-3.wav
OD-O112-H30-DYN-57-P20-30-2-BRIGHT.wav
OD-O112-H30-DYN-57-P12-30.wav
OD-O112-H30-DYN-57-P12-30-2-BRIGHT.wav
OD-O112-H30-DYN-57-P10-30.wav
OD-O112-H30-DYN-57-P12-30-2.wav
OD-O112-H30-DYN-57-P09-30.wav
OD-O112-H30-DYN-57-P05-30.wav
OD-O112-H30-DYN-57-P10-30-BRIGHT.wav
OD-O112-H30-DYN-57-P10-30-M3-BRIGHT.wav
OD-O112-H30-DYN-57-P09-30-2.wav
OD-O112-H30-DYN-57-P10-30-M3.wav

DYN-R20

OD-O112-H30-DYN-R20-P15-30.wav
OD-O112-H30-DYN-R20-P09-30.wav
OD-O112-H30-DYN-R20-P20-30-BRIGHT.wav
OD-O112-H30-DYN-R20-P10-30-M3.wav
OD-O112-H30-DYN-R20-P15-30-BRIGHT.wav
OD-O112-H30-DYN-R20-P12-30.wav
OD-O112-H30-DYN-R20-P10-30.wav

DYN-7B

OD-O112-H30-DYN-7B-P10-40.wav
OD-O112-H30-DYN-7B-P10-40-BRIGHT.wav
OD-O112-H30-DYN-7B-P09-40-M3-BRIGHT.wav
OD-O112-H30-DYN-7B-P09-40-2.wav
OD-O112-H30-DYN-7B-P10-40-M3.wav
OD-O112-H30-DYN-7B-P15-40-2.wav
OD-O112-H30-DYN-7B-P09-40-M3.wav
OD-O112-H30-DYN-7B-P15-40-M3-BRIGHT.wav
OD-O112-H30-DYN-7B-P10-40-2.wav
OD-O112-H30-DYN-7B-P15-40-BRIGHT.wav
OD-O112-H30-DYN-7B-P09-40.wav
OD-O112-H30-DYN-7B-P05-40.wav
OD-O112-H30-DYN-7B-P15-40.wav
OD-O112-H30-DYN-7B-P10-40-M3-BRIGHT.wav

DYN-CN-7

OD-O112-H30-DYN-CN-7-P15-40.wav
OD-O112-H30-DYN-CN-7-P09-40.wav
OD-O112-H30-DYN-CN-7-P10-40-M3.wav
OD-O112-H30-DYN-CN-7-P09-30.wav
OD-O112-H30-DYN-CN-7-P10-30.wav
OD-O112-H30-DYN-CN-7-P10-30-M3.wav
OD-O112-H30-DYN-CN-7-P12-40.wav
OD-O112-H30-DYN-CN-7-P10-40.wav
OD-O112-H30-DYN-CN-7-P15-40-BRIGHT.wav
OD-O112-H30-DYN-CN-7-P10-30-M3-BRIGHT.wav

DYN-906

OD-O112-H30-DYN-906-P20-30.wav
OD-O112-H30-DYN-906-P20-30-BRIGHT.wav
OD-O112-H30-DYN-906-P10-30-2.wav
OD-O112-H30-DYN-906-P10-30.wav
OD-O112-H30-DYN-906-P12-30.wav
OD-O112-H30-DYN-906-P05-30-2.wav
OD-O112-H30-DYN-906-P09-30.wav
OD-O112-H30-DYN-906-P05-30.wav
OD-O112-H30-DYN-906-P12-30-2.wav
OD-O112-H30-DYN-906-P09-30-2.wav

DYN-421

OD-O112-H30-DYN-421-P12-30-2.wav
OD-O112-H30-DYN-421-P20-30-M3.wav
OD-O112-H30-DYN-421-P20-30-M3-BRIGHT.wav
OD-O112-H30-DYN-421-P12-30-M3.wav
OD-O112-H30-DYN-421-P15-30-2.wav
OD-O112-H30-DYN-421-P10-30.wav
OD-O112-H30-DYN-421-P12-30.wav
OD-O112-H30-DYN-421-P10-30-2.wav
OD-O112-H30-DYN-421-P10-30-M3.wav

DYN-US-6

OD-O112-H30-DYN-US-6-P15-20.wav
OD-O112-H30-DYN-US-6-P20-20.wav
OD-O112-H30-DYN-US-6-P20-20-BRIGHT.wav
OD-O112-H30-DYN-US-6-P10-20.wav
OD-O112-H30-DYN-US-6-P12-20.wav

DYN-58

OD-O112-H30-DYN-58-P20-30-BRIGHT.wav
OD-O112-H30-DYN-58-P12-30.wav
OD-O112-H30-DYN-58-P10-30.wav
OD-O112-H30-DYN-58-P12-30-2-BRIGHT.wav
OD-O112-H30-DYN-58-P05-30-2.wav
OD-O112-H30-DYN-58-P09-30-2.wav
OD-O112-H30-DYN-58-P20-30.wav
OD-O112-H30-DYN-58-P10-30-2.wav
OD-O112-H30-DYN-58-P05-30.wav
OD-O112-H30-DYN-58-P09-30.wav
OD-O112-H30-DYN-58-P10-30-2-BRIGHT.wav

RBN-CN-2

OD-O112-H30-RBN-CN-2-P05-100-M3-BRIGHT.wav
OD-O112-H30-RBN-CN-2-P05-140-BRIGHT.wav
OD-O112-H30-RBN-CN-2-P09-100.wav
OD-O112-H30-RBN-CN-2-P09-100-BRIGHT.wav
OD-O112-H30-RBN-CN-2-P05-140.wav
OD-O112-H30-RBN-CN-2-P05-100-BRIGHT.wav

DYN-GB-1

OD-O112-H30-DYN-GB-1-V2-ACTIVE-P10-10.wav
OD-O112-H30-DYN-GB-1-V4-ACTIVE-P05-50.wav
OD-O112-H30-DYN-GB-1-V1-ACTIVE-P05-20.wav
OD-O112-H30-DYN-GB-1-V1-ACTIVE-P10-20.wav