6 Novembre 2022 : Mooer a mis à jour le firmware du GE 300 en version 4.0.1. Le firmware est disponible via le téléchargement de l'application GE300 sur le lien suivant : https://www.mooeraudio.com/companyfile/GE300-Downloads-145.html. Parmi les nouveautés intéressantes, on obtiendra avec ce firmware de nouvelles overdrive, une extension des slots pour charger les profils MNRS avec une capacité qui est portée à 80 emplacements (bloc ampli), et le passage de 20 à 50 emplacements pour charger des IRs (bloc Cab).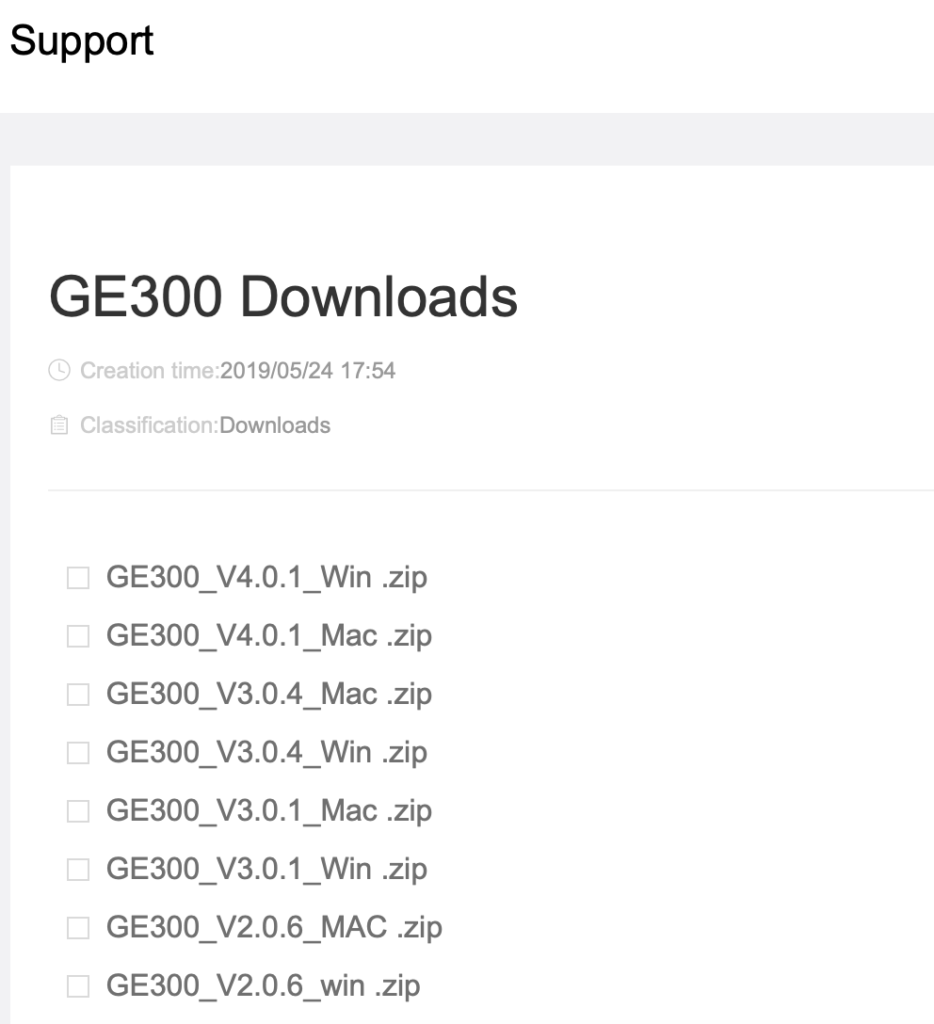 Le descriptif des améliorations et corrections est le suivant :
New overdrive/distortion models for DS/OD module.

ROD881(Based on Maxon ROD881 Overdrive/Distortion Pedal)
RED AT(Based on JHS The AT Overdrive Pedal)
ODR1(Based on Nobels ODR-1 Overdrive Pedal)
BE OD(Based on Friedman BE-OD Overdrive/Distortion Pedal)
New Noise Reducer model for FXA module.
New Auto Pan and Stereo Enhancer effects for FXB module.
The range of Mono Pitch in FXA has been expanded from ±12 chromatic scales to ±24 chromatic scales.
All the Delay effect has been upgraded to stereo delay effects.
Additional 30 loading slots for MNRS files (up to 80 slots in total after this update).
Additional 30 loading slots for IR files (up to 50 slots in total after this update).
Fix some of the bugs in the GE300 device and the editor software.
Il est recommandé de réaliser une sauvegarde complète avant d'appliquer le nouveau firmware.