16 Aout 2020 : Impressionnant ! C'est le mot qui vient à l'esprit quant on voit les nouvelles gammes et le nombre de guitares lancées par BC Rich sur fin 2019 et 2020. La marque était tombée en déshérence entre 2015 et 2019.… Elle a été rachetée par 3 associés en 2019 et le nouveau CEO Bill Xavier (president et CEO de BC Rich Guitars) est un fan de la première heure de BC Rich.
Dans cette interview en streaming https://www.youtube.com/watch?v=HfrxSV50Tt0 , Bill Xavier répond aux questions de TTK (The Tone King) et de différents participants : relations avec Floyd Rose, Grover, « Nothing other than the best for BC Rich », « we are shredders and players »….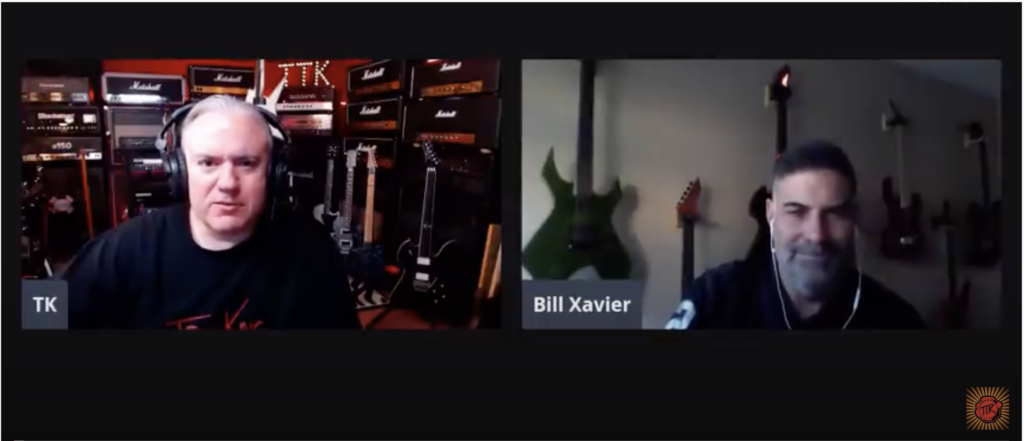 Au moment de cette Interview (Avril 2020), Bill Xavier annonce que BC Rich dispose de 4 ateliers aux Etats-Unis pour réaliser des modèles « USA » et que BC Rich a décidé de confier la construction des guitares de série à World Musical Instrument en Corée (Schecter, LTD, PRS,.)… Il annonce également être en discussion avec des fabricants de Nagoya au Japon pour probablement tenter de récréer des séries « NJ ».
Il annonce également la réactivation du partenariat avec Neal Moser, un des luthiers historiques et emblématiques de BC Rich (Neal détient ou co-détient les droits sur la forme B.I.C.H qu'il fabrique et vends à travers son custom shop sous l'appellation Moser 6 / Moser 10 : )…. Au passage, j'ai découvert sur le site de Neal Moser les formes de têtes de guitare les plus extrêmes 🙂 : https://www.nealmoserguitars.com .
Toutes les nouvelles BC Rich sont annoncées comme construites avec des manches traversants (neck-thru).
Sur le site de BC Rich (https://bcrich.com) vous pourrez découvrir les 5 gammes commercialisées :
Legacy (Mockingbird, Rich « B » -le nouveau nom policé de la B.I.C.H- 10 et double-manche, Stealth, le tout avec des micros DiMarzio)
Extreme (IronBird, JR-V, MockingBird, Warbeast, Warlock, et une nouvelle superstrat baptisée Shredzilla en 6,7 et 8 cordes, avec Floyd Rose, bridges Hisphots et Evertune, micros Fishman Fluence)
Prophecy (Shredzilla avec tables bombées et Floyd Rose ou Evertune)
Handcrafted : probablement les modèles custom shop USA avec des MockingBirds, des Shredzilla, Warlock, MockingBird floyd et Rich « B » 10 Supreme)
50th Anniversary



Plus proches de nous, une partie de ces nouvelles BC Rich sont annoncés chez Thomann pour la semaine prochaine, avec pas moins de 113 références (!!!) :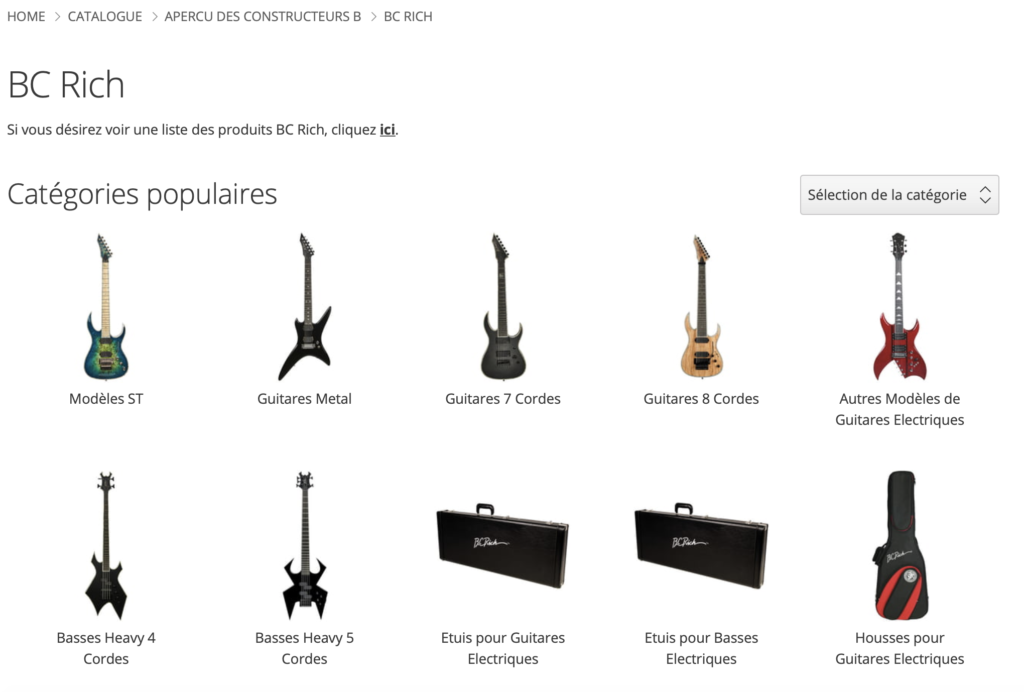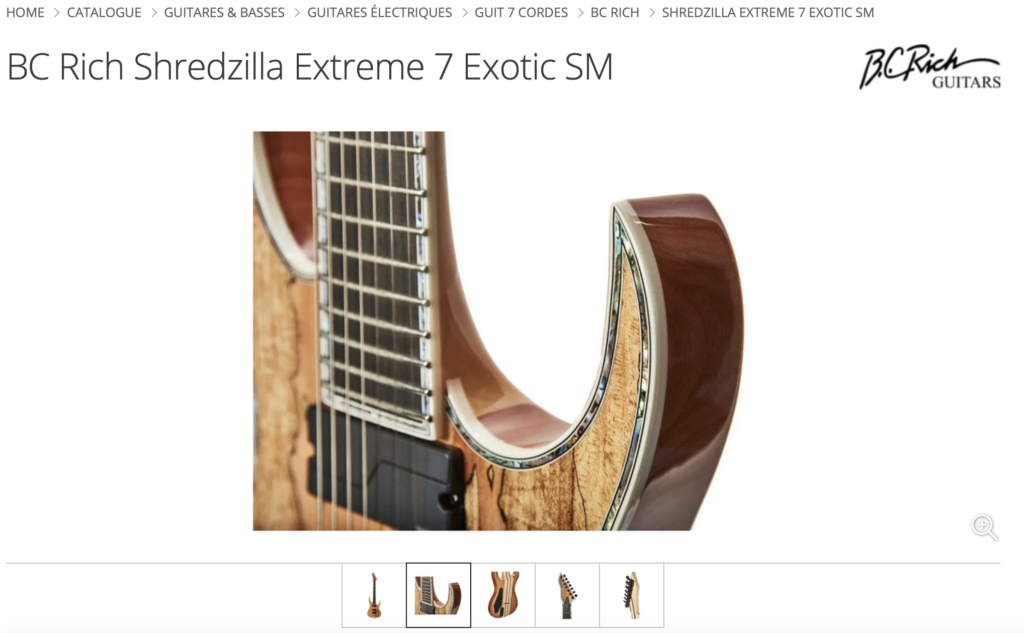 Si la qualité de ces nouvelles BC Rich est au rendez-vous, 2020 pourrait être l'année du renouveau pour cette marque emblématique du rock et du métal.
Pour terminer cette news, un lien vers une video de unboxing / test de fin 2019 :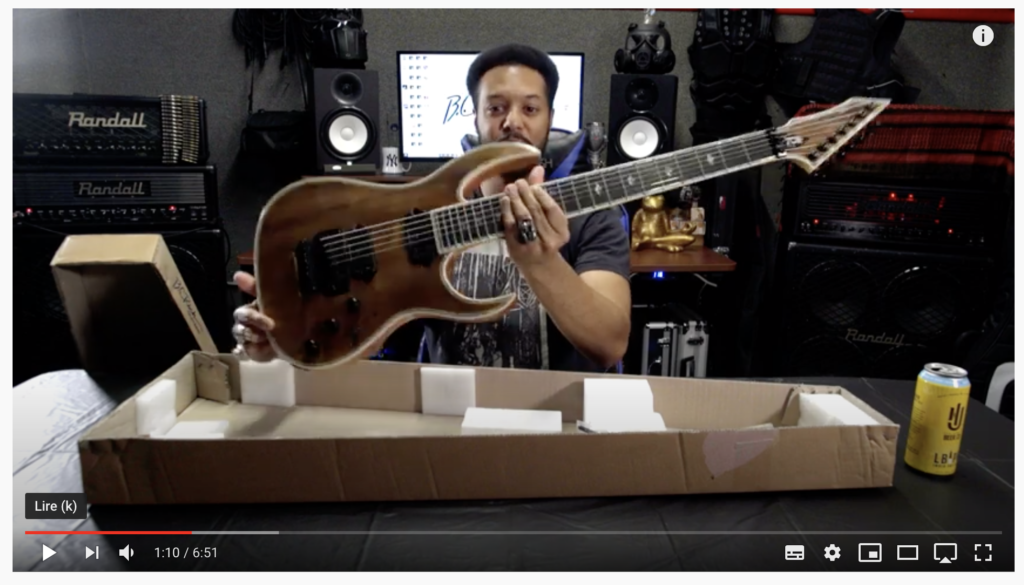 Retrouvez la video ici : https://www.youtube.com/watch?v=PZZXnpfVIiI