January 8, 2022 : I just launched a Patreon page to support my activities on overdriven.fr : you can now become a Patron of overdriven.fr ! Your sponsorship will help me in funding the IR capture activities and my blog related activities as well (reviews, articles, …). And this will ultimately help me in continuing providing free content for the guitar players community.
You can access the Patreon page here : https://www.patreon.com/overdrivenfr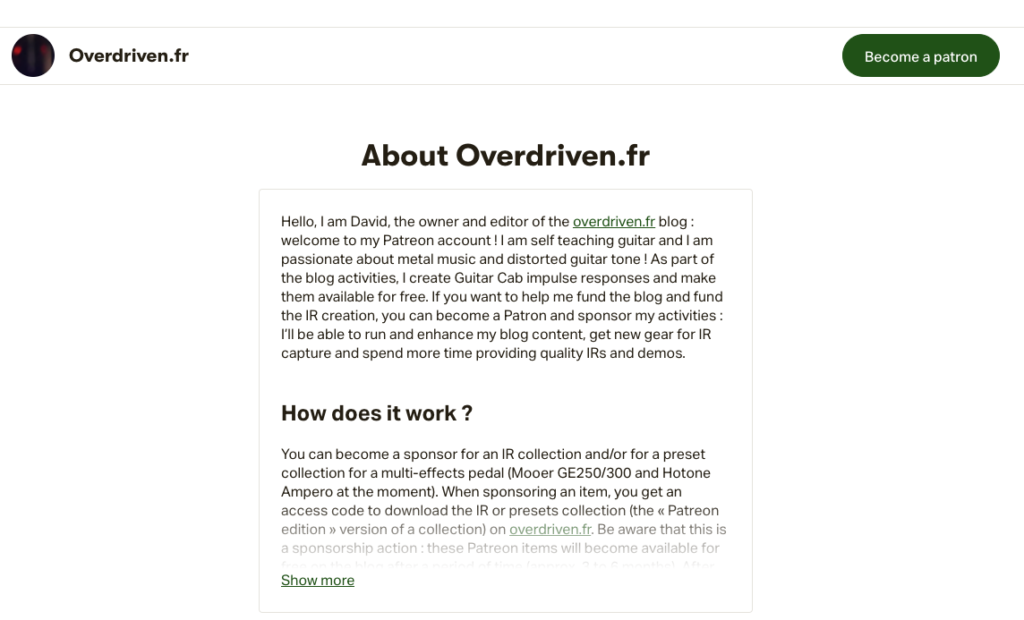 So, how does it work ? You can become a sponsor for an IR collection and/or for a preset collection for a multi-effects pedal (Mooer GE250/300 and Hotone Ampero at the moment). When sponsoring an item, you get an access code to download the IR or presets collection (i.e. the « Patreon edition » version of a collection) on overdriven.fr. Be aware that this is a sponsorship action : these Patreon items will become available for free after a period of time (approx. 3 to 6 months). After this period, Patreon sponsored collections will be removed from Patreon and will become free collections on overdriven.fr, available to all for free. New sponsored collections will replace the previous ones on Patreon, and so on…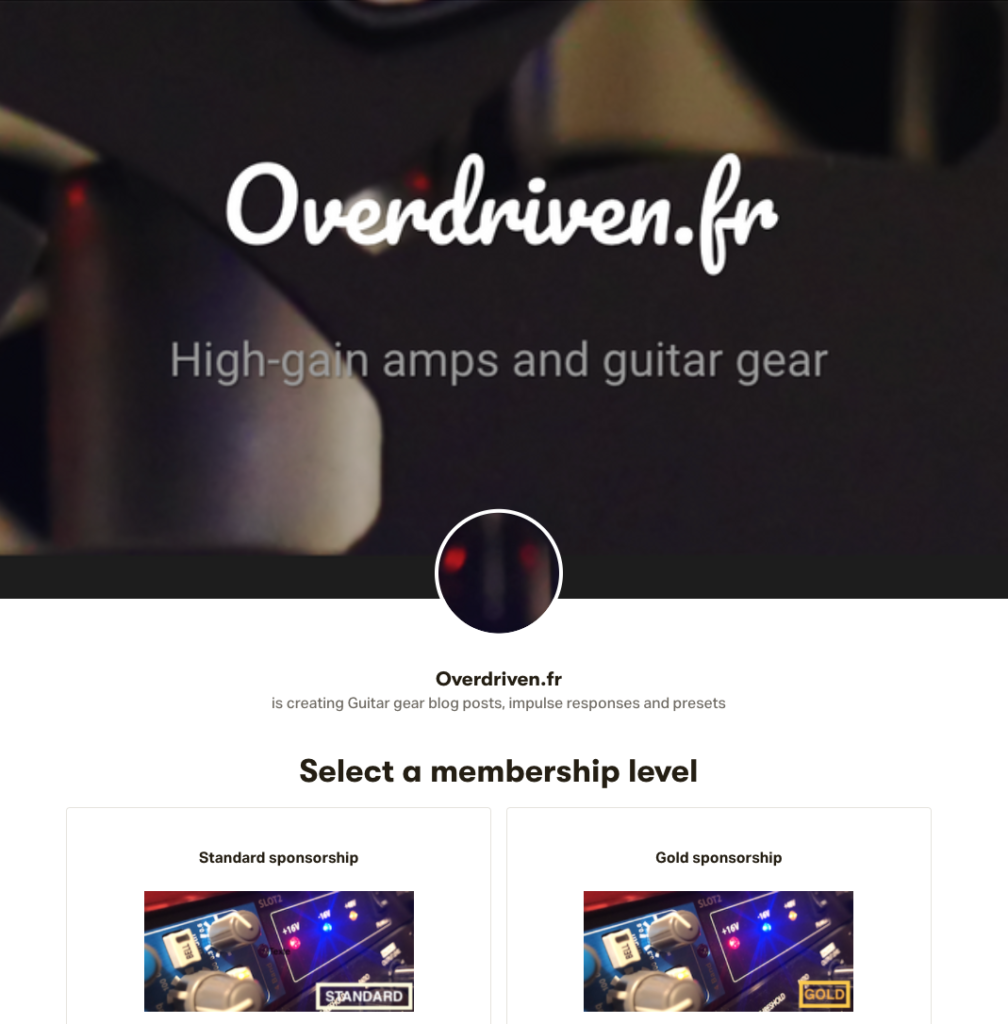 You can choose between two levels of contribution : « Standard » and « Gold ». « Gold » will get your Patreon name registered in the sponsor section of the IR or Preset Collection page on overdriven.fr. In both cases (« Standard »  and « Gold »), you get a specific download URL on overdriven.fr for the item, and the access code required for download. Similar to free editions, Patreon Editions of IRs or Presets collections may get updates over time. 
More information on the main IR download page : check Patreon sponsored collections and Download links, Patreon sponsored collections.
David