IR – 6L6-SerieII – German 112 Eminence® The Governor – Home Studio Edition – Free Impulse Responses download
Created : February 2, 2020
Updated : February 2, 2020
Terms and conditions
Before proceeding with download, please consult the terms of use, and more specifically the "impulse response" section : https://overdriven.fr/overdriven/index.php/fr/about/.
These impulse response files (IRs) are free and as mentioned in the Terms of Use, no warranty of any kind is provided with these files (issues, sound problems, inability to use them, sound quality, damages of any kind…).
Cab and Mics
The cab used is a German 1*12 front-loaded and ported, that delivers a very punchy and authoritative sound. The speaker is an Eminence® The Governor, often presented as an alternative to the Vintage 30. The Governor is darker than the v30 and has a voicing of its own, with a very strong low-end : see the small advices in the notes section below, and the remark for distances _10 and _30.
Also, this collection contains IRs created with a T.Bone MB75, which is an SM57 clone : you can A/B test it with the SM57, as this collection provides similar positions captured with an original SM57. So you can make your opinion about the differences between the clone and the original. A set of IRs captured with a T.Bone SM75 Beta is also included.
Remember when switching to new IRs, such as these ones may be for you if you have never used this speaker : take the time to adjust your amp settings, and get your ears used to the voicing of the speaker. When testing these IRs before publishing them, I have been practicing with a couple of SM58 plus MD421 IRs from this collection and got a very great distorted sound.
Free Impulse Responses of a German front-loaded and ported 1*12, loaded with an 8 ohms Eminence® The Governor
Audio Technica 2020
Sennheiser E906
Audix I5
Shure SM57
Shure SM58
Sennnheiser MD421
Superlux PRA628
Beyer Dynamic M201TG
Beyer Dynamic M160
T.Bone MB75
T.Bone MB75 Beta
Recorded in home studio conditions, with a 6L6 power section only and with a tube microphone preamp.
Samples
The riffs and partial song covers presented here as samples are used for illustration and educational purposes (using amps and IRs). These riffs and songs remain the property of their copyright owners.
Find below a few samples based on a partial cover of Ghosts of the Undead, from Six Feet Under (https://www.youtube.com/watch?v=u5KXDAZNXus)
2 guitar tracks panned hard left and right (Seymour Duncan Nazgul, C Tuning)
same IR left and right
No EQ post IR for the guitar tracks (HPF only, set between 100 and 130 HZ)
The final track is lightly compressed with a compressor plugin, and has a global HPF filter on the track.
Overdrive and amp : TH3 with a Tube Nine overdrive and a Modern US amp sim channel 3 / modern
Two Notes WOS
Different IRs positions are used in the different samples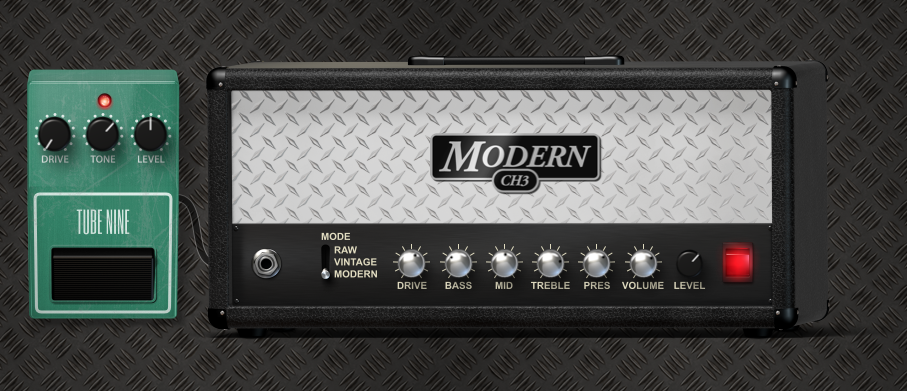 AT2020
E906
I5
M160
M201TG
MB75
MB75 Beta
MD421
PRA628
SM57
SM58
A few remarks
The proximity effect was fully used, without an aggressive low-cut : most of these IRs present a generous and present low-end (50-120 HZ). It might be too much in a lot of situations, so adjust the bass on your amp and your resonance accordingly. This especially true for the positions _10 of this collection : try the _30 first, and use an aggressive HPF if needed by your setup (100-130 HZ) : else you might get a "masking" effect where the bass section overtake the whole tone.
In the same vein, keep your mids high !
The 6L6 power amp used for IR capture tend to scoop a little bit the 250-700/800 HZ area : if you raise it by 1 to 2 DB, you may get closer to the actual sound of this speaker (for example with the WOS plugin : 360 HZ +1 or 2 db, 800 Hz : +1 or +2 db)
the IRs are recorded with a tube preamp
Download link
Files can be downloaded here : 6L6-SerieII-GERMAN-112-GOVERNOR-44K-v1.0
IR Files
IRs are provided in 44,1 KHZ format, each mic in a subfolder. 11 mics, 125 IR files in this version.
AT2020

OD-E112-GOV-AT2020-P05-30.wav
OD-E112-GOV-AT2020-P10-30.wav
OD-E112-GOV-AT2020-P15-30.wav
OD-E112-GOV-AT2020-P25-30.wav
OD-E112-GOV-AT2020-P09-30.wav
OD-E112-GOV-AT2020-P12-30.wav
OD-E112-GOV-AT2020-P20-30.wav

E906

OD-E112-GOV-E906-P00-30.wav
OD-E112-GOV-E906-P10-30.wav
OD-E112-GOV-E906-P20-30.wav
OD-E112-GOV-E906-P05-30.wav
OD-E112-GOV-E906-P12-30.wav
OD-E112-GOV-E906-P25-30.wav
OD-E112-GOV-E906-P09-30.wav
OD-E112-GOV-E906-P15-30.wav

I5

OD-E112-GOV-I5-P09-20.wav
OD-E112-GOV-I5-P10-30.wav
OD-E112-GOV-I5-P15-20.wav
OD-E112-GOV-I5-P20-30.wav
OD-E112-GOV-I5-P09-30.wav
OD-E112-GOV-I5-P12-20.wav
OD-E112-GOV-I5-P15-30.wav
OD-E112-GOV-I5-P25-20.wav
OD-E112-GOV-I5-P05-20.wav
OD-E112-GOV-I5-P10-20.wav
OD-E112-GOV-I5-P12-30.wav
OD-E112-GOV-I5-P20-20.wav
OD-E112-GOV-I5-P25-30.wav

M160

OD-E112-GOV-M160-P05-50.wav
OD-E112-GOV-M160-P10-50.wav
OD-E112-GOV-M160-P15-50.wav
OD-E112-GOV-M160-P09-30.wav
OD-E112-GOV-M160-P12-30.wav
OD-E112-GOV-M160-P20-30.wav
OD-E112-GOV-M160-P00-50.wav
OD-E112-GOV-M160-P09-50.wav
OD-E112-GOV-M160-P12-50.wav
OD-E112-GOV-M160-P20-50.wav
OD-E112-GOV-M160-P05-30.wav
OD-E112-GOV-M160-P10-30.wav
OD-E112-GOV-M160-P15-30.wav
OD-E112-GOV-M160-P25-30.wav

M201TG

OD-E112-GOV-M201TG-P09-20.wav
OD-E112-GOV-M201TG-P12-20.wav
OD-E112-GOV-M201TG-P20-20.wav
OD-E112-GOV-M201TG-P09-30.wav
OD-E112-GOV-M201TG-P12-30.wav
OD-E112-GOV-M201TG-P20-30.wav
OD-E112-GOV-M201TG-P05-20.wav
OD-E112-GOV-M201TG-P10-20.wav
OD-E112-GOV-M201TG-P15-20.wav
OD-E112-GOV-M201TG-P25-20.wav
OD-E112-GOV-M201TG-P05-30.wav
OD-E112-GOV-M201TG-P10-30.wav
OD-E112-GOV-M201TG-P15-30.wav
OD-E112-GOV-M201TG-P25-30.wav

MB75

OD-E112-GOV-MB75-P09-30.wav
OD-E112-GOV-MB75-P12-30.wav
OD-E112-GOV-MB75-P20-30.wav
OD-E112-GOV-MB75-P10-30.wav
OD-E112-GOV-MB75-P15-30.wav
OD-E112-GOV-MB75-P25-30.wav

MB75B

OD-E112-GOV-MB75B-P10-05.wav
OD-E112-GOV-MB75B-P15-05.wav
OD-E112-GOV-MB75B-P25-05.wav
OD-E112-GOV-MB75B-P09-05.wav
OD-E112-GOV-MB75B-P12-05.wav
OD-E112-GOV-MB75B-P20-05.wav

MD421

OD-E112-GOV-MD421-P05-30.wav
OD-E112-GOV-MD421-P10-30.wav
OD-E112-GOV-MD421-P15-30.wav
OD-E112-GOV-MD421-P25-30.wav
OD-E112-GOV-MD421-P09-10.wav
OD-E112-GOV-MD421-P12-10.wav
OD-E112-GOV-MD421-P20-10.wav
OD-E112-GOV-MD421-P25-30A.wav
OD-E112-GOV-MD421-P09-30.wav
OD-E112-GOV-MD421-P12-30.wav
OD-E112-GOV-MD421-P20-30.wav
OD-E112-GOV-MD421-P05-10.wav
OD-E112-GOV-MD421-P10-10.wav
OD-E112-GOV-MD421-P15-10.wav
OD-E112-GOV-MD421-P25-10.wav

PRA628

OD-E112-GOV-PRA628-P05-30.wav
OD-E112-GOV-PRA628-P10-30.wa
OD-E112-GOV-PRA628-P15-30.wav
OD-E112-GOV-PRA628-P25-30.wav
OD-E112-GOV-PRA628-P05-40.wav
OD-E112-GOV-PRA628-P10-40.wav
OD-E112-GOV-PRA628-P15-40.wav
OD-E112-GOV-PRA628-P09-30.wav
OD-E112-GOV-PRA628-P12-30.wav
OD-E112-GOV-PRA628-P20-30.wav
OD-E112-GOV-PRA628-P00-40.wav
OD-E112-GOV-PRA628-P09-40.wav
OD-E112-GOV-PRA628-P12-40.wav
OD-E112-GOV-PRA628-P20-40.wav

SM57

OD-E112-GOV-SM57-P09-10.wav
OD-E112-GOV-SM57-P12-10.wav
OD-E112-GOV-SM57-P20-10.wav
OD-E112-GOV-SM57-P09-30.wav
OD-E112-GOV-SM57-P12-30.wav
OD-E112-GOV-SM57-P20-30.wav
OD-E112-GOV-SM57-P05-10.wav
OD-E112-GOV-SM57-P10-10.wav
OD-E112-GOV-SM57-P15-10.wav
OD-E112-GOV-SM57-P25-10.wav
OD-E112-GOV-SM57-P05-30.wav
OD-E112-GOV-SM57-P10-30.wav
OD-E112-GOV-SM57-P15-30.wav
OD-E112-GOV-SM57-P25-30.wav

SM58

OD-E112-GOV-SM58-P09-10.wav
OD-E112-GOV-SM58-P12-10.wav
OD-E112-GOV-SM58-P20-10.wav
OD-E112-GOV-SM58-P09-30.wav
OD-E112-GOV-SM58-P12-30.wav
OD-E112-GOV-SM58-P20-30.wav
OD-E112-GOV-SM58-P05-10.wav
OD-E112-GOV-SM58-P10-10.wav
OD-E112-GOV-SM58-P15-10.wav
OD-E112-GOV-SM58-P25-10.wav
OD-E112-GOV-SM58-P05-30.wav
OD-E112-GOV-SM58-P10-30.wav
OD-E112-GOV-SM58-P15-30.wav
OD-E112-GOV-SM58-P25-30.wav